Walter Goffart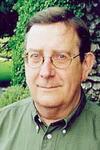 Email:    walter.goffart@yale.edu
Education
Harvard, AB 1955, PhD 1961.
Academic Positions
University of Toronto, 1960-99; professor emeritus of history, 1999-.
Yale University, Senior Research Scholar and Lecturer, History, 2000-.
Research Interests
The interpretation of late Roman and early medieval written sources, both narrative and legal, with special attention to barbarian settlements, late Roman taxation, and late Roman and early medieval historians. Also, the theme of "Rome's Fall," and modern historical maps and atlases.
Select Publications
-The Le Mans Forgeries: A Chapter from the History of Church Property in the Ninth Century, 1966
-Barbarians and Romans, A.D. 418-584: The Techniques of Accommodation, 1980 (paperback, 1987)
-The Narrators of Barbarian History (A.D. 550-800):  Jordanes, Gregory of Tours, Bede, and Paul the Deacon, 1988 (paperback, 2005)
-Historical Atlases: The First Three Hundred Years (1570-1870), 2003.
-Barbarian Tides: The Migration Age and the Later Roman Empire, 2006 (paperback, 2010).
-"Frankish Military Duty and the Fate of Roman Taxation," Early Medieval Europe, 16/2 (2008), 166-90
-"Rome's Final Conquest: The Barbarians," History Compass, 6/3 (2008), 855-83 (electronic)
-"Salvian of Marseille, De gubernatione Dei 5.38-45 and the Colonate Problem," Antiquité tardive 17 (2009), 269-88
-"The Technique of Barbarian Settlement in the Fifth Century," Journal of Late Antiquity 3 (2010), 65-98.
-"An Experimental Introduction to Christianity for Today's Students of Medieval History," The Once and Future Classroom 10.1 (2012) (electronic)
-"The Frankish Pretender Gundovald (582-585): A Crisis of Merovingian Blood," Francia (Mittelalter), 39 (2012) 1-27
(Honors) Haskins Medal, Medieval Academy of America; Fellow, Royal Society of Canada;   Corresponding Fellow, Royal Historical Society; Fellow, Medieval Academy of America
(Grants) Visiting Member, Institute for Advanced Studies, Princeton; ACLS Fellowship;Visiting Fellow, Dumbarton Oaks Center for Byzantine Studies; Guggenheim Fellow; Fellow, Hermon Dunlap Smith Center for the History of Cartography, Newberry Library, Chicago; Residency at Rockefeller Foundation, Bellagio Study and Conference Centre.