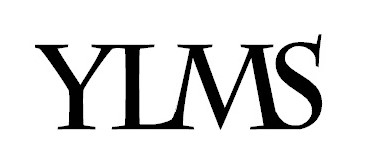 The Medieval Studies Program organizes Yale Lectures in Medieval Studies, an interdisciplinary lecture series. We aim to bring to Yale the most creative scholars of the Middle Ages worldwide, to present innovative and exciting work in fields such as paleography, codicology, liturgical studies, music, history of art, archaeology, history, literature, and philosophy. The series, which is run by students in medieval disciplines, emphasizes intellectual diversity and rigorous scholarship and is a vital part of Yale's interdisciplinary approach to the medieval period.
This enterprise is generously supported by the Medieval Studies Program, the Institute for Sacred Music, the Office of the University Secretary, the English Department, the History Department, the Beinecke Rare Book and Manuscript Library, Judaic Studies, the Spanish and Portuguese Department, the French Department, Religious Studies and the European Studies Council, the Yale Divinity School, the MacMillan Center, and Archaia.
All 2020-21 events will take place over Zoom: click on the links to register for upcoming talks and workshops. You can also
find YLMS on Facebook
.
Spring 2021 events
Thursday March 4, 5:30pm (ET). Thomas Burman (University of Notre Dame): "The Correspondence of Emperor Leo III (717-41) and Caliph Umar II (717-20): Arguing Mediterranean Religion Across the Middle Ages." Register for Thomas Burman's lecture here.
Thursday March 25, 5:30pm (ET). Nahir Otaño Gracia (University of New Mexico): "Broken Dreams: Medievalism and Race in Alejandro Tapia y Rivera's Póstumo el Envirginiado." Register for Nahir Otaño Gracia's lecture here.
Thursday April 8, 5:30pm (ET). Jennifer Saltzstein (University of Oklahoma): "Landscape, Identity, and Song: Projections of Person in Thirteenth-Century Trouvère Songbooks." Register for Jennifer Saltzstein's lecture here.
Thursday April 29, 5:30pm (ET). Sharon Kinoshita (University of California - Santa Cruz): "Marco Polo and the Diversity of the Global Middle Ages." Register for Sharon Kinoshita's lecture here.
Fall 2020 events
Thursday December 10, 5:30pm (ET). Jack Tannous (Princeton University): "Lost and (Not) Found: Syriac Literature as a 'Miserable Wreck'." Online registration here.
Tuesday September 22, 12pm (ET). Mark Chinca (University of Cambridge): "Remembering the Last End in the Late Middle Ages: Rhetoric and Composition." Watch the lecture here.
Image: