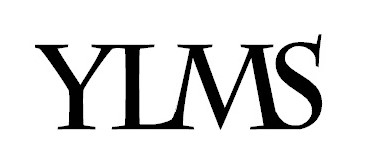 The Medieval Studies Program organizes Yale Lectures in Medieval Studies, an interdisciplinary lecture series. We aim to bring to Yale the most creative scholars of the Middle Ages worldwide, to present innovative and exciting work in fields such as paleography, codicology, liturgical studies, music, history of art, archaeology, history, literature, and philosophy. The series, which is run by students in medieval disciplines, emphasizes intellectual diversity and rigorous scholarship and is a vital part of Yale's interdisciplinary approach to the medieval period.
This enterprise is generously supported by the Medieval Studies Program, Yale Law School, the Beinecke Rare Book and Manuscript Library, the Archaia Program,  the Council on East Asian Studies, and the Institute of Sacred Music.
Fall 2022 events
Thursday, September 22, 5:30pm (ET), HQ 276:  Jesús Velasco, Augustus R. Street Professor of Spanish & Portuguese and Comparative Literature, Yale University
Thursday, October 6, 5:30pm (ET), HQ 276: Candace Buckner, Assistant Professor in the Department of Religion and Culture, Virginia Tech University
Thursday, December 1, 5:30pm (ET), HQ 276: Elizabeth Papp Kamali, Austin Wakeman Scott Professor of Law, and Deputy Dean of Harvard Law School
Spring 2023 events
Thursday, February 9, 5:30pm (ET), HQ 276: Jonathan Hsy, Associate Professor of English, George Washington University
Thursday, April 6, 5:30pm (ET), HQ 136: Romedio Schmitz-Esser, Professor of Medieval History (Later Middle Ages) at Ruprecht-Karls-University of Heidelberg. Co-Sponsored by the Buddhist Studies Initiative.
Thursday, April 20, 5:30pm (ET), LC 102*: Elina Gertsman, Professor of Medieval Art and Archbishop Paul J. Hallinan Professor in Catholic Studies at Case Western Reserve University (*please note the different location).
Thursday, May 4, 5:30pm (ET), HQ 136: Luke Yarbrough, Associate Professor of Near Eastern Languages and Cultures at UCLA