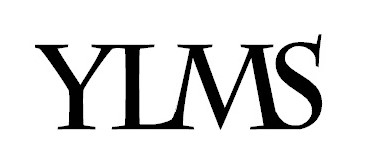 The Medieval Studies Program organizes Yale Lectures in Medieval Studies, an interdisciplinary lecture series. We aim to bring to Yale the most creative scholars of the Middle Ages worldwide, to present innovative and exciting work in fields such as paleography, codicology, liturgical studies, music, history of art, archaeology, history, literature, and philosophy. The series, which is run by students in medieval disciplines, emphasizes intellectual diversity and rigorous scholarship and is a vital part of Yale's interdisciplinary approach to the medieval period.
This enterprise is generously supported by the Medieval Studies Program, Yale Law School, the Beinecke Rare Book and Manuscript Library, the Archaia Program,  the Council on East Asian Studies, and the Institute of Sacred Music.
Fall 2023 events
Thursday, October 5th, Zoom, 5:30 (ET): Melitta Weiss Adamson, Professor of German and Comparative Literature at the University of Western Ontario, is a specialist in classical and medieval medicine, dietetics, and cuisine.
Thursday, November 16th, HQ 136, 5:30 (ET): Dorothy Kim, Assistant Professor in the English Department at Brandeis University, works on Jewish and Christian interaction in the Middle Ages, digital humanism, and feminist discourses.
Thursday, December 7th, WLH 309, 5:30 (ET): Tim Newfield, Assistant Professor, Departments of History and Biology at Georgetown University, is a historical epidemiologist and environmental historian currently working on climate change and food shortage in Late Antiquity.
Spring 2024 events
Thursday, February 8th, HQ 276, 5:30 (ET): Mike Kestemont, Full Research Professor, Department of Literature at the University of Antwerp, works in the Computational Humanities with a focus on the application of machine learning and natural language processing and statistics for the analysis historic data, including computational text analysis for premodern literature.
Thursday, February 29th, HQ 136, 5:30 (ET): Volker Leppin, Horace Tracy Pitkin Professor of Historical Theology at Yale Divinity School, is a Reformation scholar and the author of a much celebrated biography of St. Francis, on whom he will be presenting.
Thursday, May 2nd, HQ 276, 5:30 (ET):  Aileen Das, Associate Professor of Classical Studies, Middle East Studies, and Judaic Studies at the University of Michigan, is a specialist in Greco-Roman and Islamicate medicine and philosophy; and science, technology, and society (STS) studies. Her first monograph was a study of the Arabic reception of Plato's Timaeus via Galen.