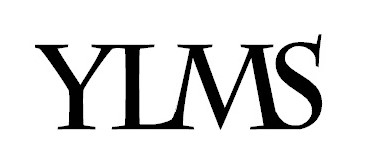 The Medieval Studies Program organizes Yale Lectures in Medieval Studies, an interdisciplinary lecture series. We aim to bring to Yale the most creative scholars of the Middle Ages worldwide, to present innovative and exciting work in fields such as paleography, codicology, liturgical studies, music, history of art, archaeology, history, literature, and philosophy. The series, which is run by students in medieval disciplines, emphasizes intellectual diversity and rigorous scholarship and is a vital part of Yale's interdisciplinary approach to the medieval period.
This enterprise is generously supported by the Medieval Studies Program, the Institute for Sacred Music, the Office of the University Secretary, the English Department, the History Department, the Beinecke Rare Book and Manuscript Library, Judaic Studies, the Spanish and Portuguese Department, the French Department, Religious Studies and the European Studies Council, the Yale Divinity School, the MacMillan Center, and Archaia.
Spring 2022 events
Thursday March 10, 5:30pm (ET), HQ L02 (regulations permitting). Andrew Hicks (Cornell).
Thursday April 14, 5:30pm (ET), HQ L02 (regulations permitting). Lucie Laumonier (Concordia University, Montréal).
Thursday May 5, 5:30pm (ET), HQ L02 (regulations permitting). Katherine O'Brien O'Keeffe (UC Berkeley, emerita).
Fall 2021 events
October 27.
 Recent and Forthcoming Publications Panel: f
eaturing Yale's own Lucas Bender, Marcel Elias, Eric Greene, Frank Griffel, and Valerie Hansen.
November 18. William Caferro (Vanderbilt University), "Pope Gregory X and Dante's Florence."
December 9. Shirin Khanmohamadi (San Francisco State University), "Splendorous Saracens: Appropriating Islamicate Prestige in the Chansons de Geste."