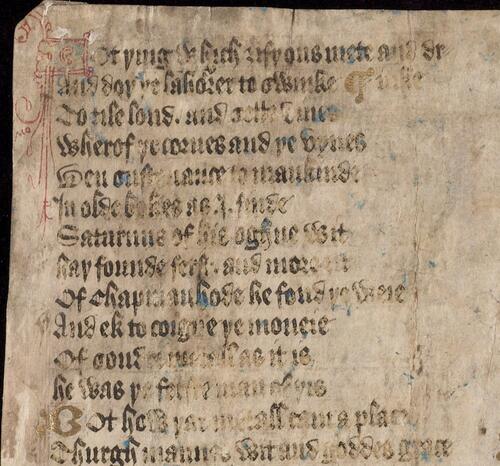 Jared Brunner, a Yale undergraduate who is majoring in Humanities and Philosophy and pursuing the new Medieval Studies certificate, has written an illuminating piece on the medieval manuscript fragment known as Takamiya MS 98 that once belonged to the Stafford Gower. You can read all about this manuscript and the fascinating text that it contains
here
. 
Hidden Gems is a series of short, online articles that highlight materials in the Beinecke Library's collection and that showcase current, hands-on research being undertaken by students, faculty and other scholars. It is our goal to include items from all areas of the library's extensive collections and from diverse linguistic traditions. If you have worked closely with Beinecke materials and are interested in proposing a topic for an article or have questions, please write to Carson Koepke at
carson.koepke@yale.edu
and Ray Clemens at
raymond.clemens@yale.edu
.